Microvores: A Game of Parasites.  Includes everything you need to get going for 2-4 players, including the Board, Microbes, Spinner, Evolutions, and Food/Toxin Tokens. In a randomly generated world, players assume the role of Microbes and make strategic decisions to hunt & gather, evolve, mutate, and subdivide in order to achieve victory through proliferation or eradication. 

Microvores: A Chemical Romance. 

An illustrated short story, inspired by the game Microvores, that explores the daily lives of  microbes from the human perspective.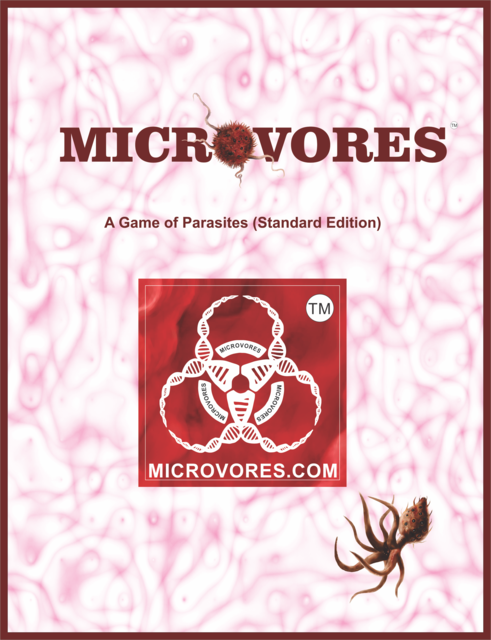 Would you like to play test Microvores: The Drift?  We'd love to have you join us!  A PNP (Print And Play) file will be made available soon. Subscribe to our newsletter now and you will receive information regarding play testing opportunities for Microvores, as well as updates and promotions regarding our other games and accessories!  Besides, it's super easy to unsubscribe if you don't like us.      

Microvores: The Drift. 

An 18 Card Solo Deckbuilding Microgame. Live the life of a Microbe exploring the wilds, hunting, gathering, battling nasty germs, growing, evolving, and proliferating in a scummy flotsam.